Mark Rothko
Mark Rothko was a famous Abstract Expressionist from the 20th century. The signature style of this American painter were large bands of colour set against each other in highly abstract canvases. Rothko is known to have inspired many expressionist artists who followed on later in the 20th century, famous names from all across the world.
Some of Rothko's famous paintings included "Orange and Yellow", "Violet, Green, Red" and "White over Red". Like other expressionists, Rothko found his simple abstract style to offer greater freedom and originality as he sought to forge his own path during an exciting period of New York art.
Rothko even compared modern artists' style to those of children. Rothko found most inspiration in the use of color, similarly to impressionists, and preferred to spend time matching color sets to including great detail in his art.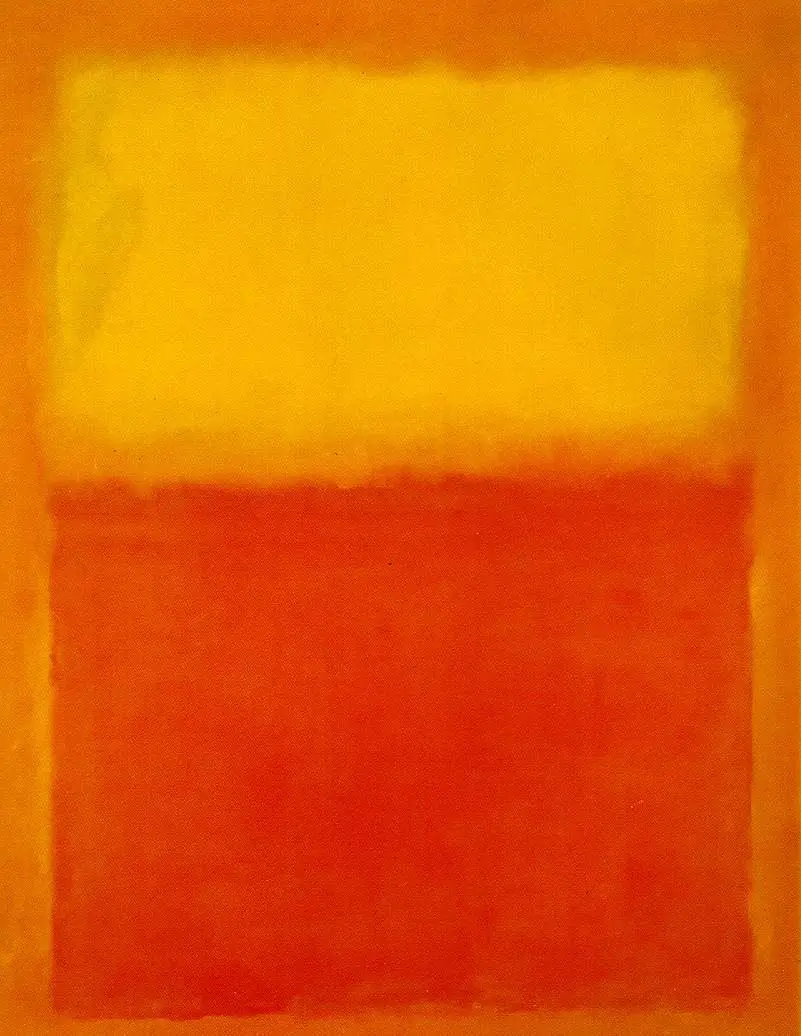 Mark Rothko Early Career
sdfds
Mark Rothko Late Period
Mark Rothko paintings are perhaps best known for his late period. Many of the abstract expressionists exhibited pretensions for something approximating a spiritual experience, or at least an experience that exceeded the boundaries of the purely aesthetic.
In later years, Rothko would do much to promote this spiritual aspect of his artwork, a sentiment that would culminate in the construction of the Rothko Chapel.
Mark Rothko Chapel
Dddd
Prominent Mark Rothko Exhibitions and Retrospectives
Find below some of the most significant exhibitions and full retrospectives of Rothko's work from the past few decades.
MoMA in New York offers the finest permanent collection of Mark Rothko paintings, and this remains one of the major draws of this internationally acclaimed art gallery.
Late 2014 saw the Gemeente Museum offering a rare Dutch exhibition of the artist's paintings.
Rothko in Britain – Whitechapel hosted the first prominent exhibition of Rothko's work in 1961. The artist had visited the UK two years earlier, which led to him making connections with several key artists during the summer of 1959.
Rothko – Tate Modern, one of the most visited art galleries on the globe, brought together an exhibition of Rothko's work in late 2008.
Rothko Books and Literature
Rothko from the Taschen Basic Art series is an excellent introduction to those interested in understanding this artist's career.
Mark Rothko: The Works on Canvas: The Works on Canvas – A Catalogue Raisonne provides an exhaustive collection of his work, and serves as the most detailed book available on Rothko.
List of Famous Rothko Paintings
Find below a collection of some of the well known works from the career of this abstract artists.
Violet, Green and Red
Untitled (Violet, Black, Orange, Yellow on White and Red)
Number 5
Orange and Yellow
White over Red
No. 3, 1967
Blue, Green, and Brown
Untitled
Untitled – Yellow, Red, Blue
Untitled, 1949
Green, Red, on Orange
Untitled (Blue, Yellow, Green on Red)
No. 61 (Brown, Blue, Brown on Blue)
No. 10, Brown, Black, Sienna on Dark Wine
Untitled (Blue, Dark Blue, Yellow)
White Cloud over Purple
Untitled, No. 11
Brown and Black in Reds
Yellow and Blue
Red, White, Brown
Yellow and Gold
Yellow and Blue
Mark Rothko Quotes
This would be a distortion of their meaning, since the pictures are intimate and intense, and are the opposite of what is decorative; and have been painted in a scale of normal living rather than an institutional scale.
It is a widely accepted notion among painters that it does not matter what one paints as long as it is well painted. This is the essence of academicism.
I also hang the pictures low rather than high, and particularly in the case of the largest ones, often as close to the floor as is feasible, for that is the way they are painted.
If our titles recall the known myths of antiquity, we have used them again because they are the eternal symbols upon which we must fall back to express basic psychological ideas.
And last, it may be worthwhile trying to hang something beyond the partial wall because some of the pictures do very well in a confined space.
Mark Rothko Facts
Mark Rothko was born in 1903 in the Russian Empire, or what is now known as Latvia.
Rothko is one of a host of famous 20th century American artists to have been born outside of the US, as well as Willem de Kooning. Many others may not have sought American citizenship, but spent considerable time in the US after fleeing from politically turbulent regions.
Mark was one of four children, born to parents Jacob (Yakov) Rothkowitz and Kate Goldin Rothkowitz.